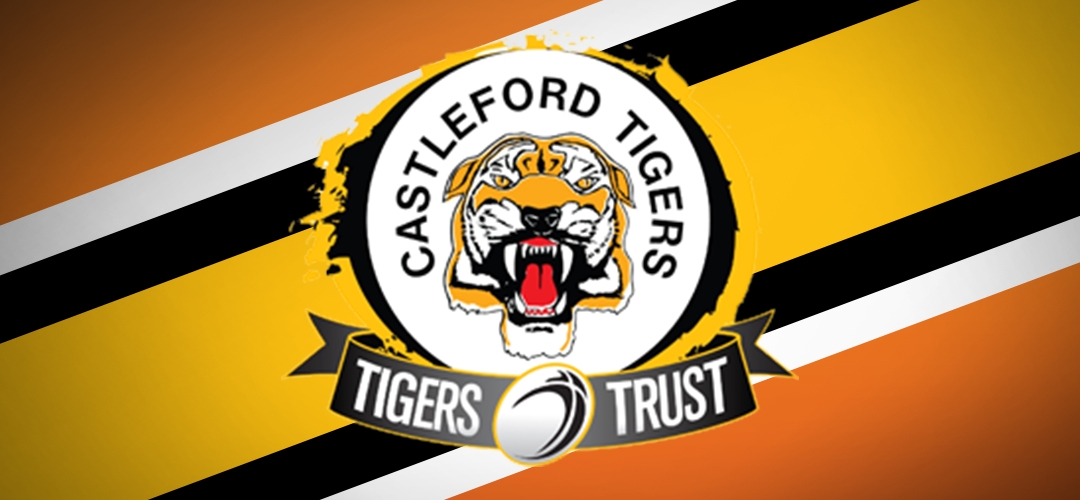 About the Trust
The Community Trust
The Community Trust has been formed with the aim of developing and expanding the clubs highly successful community programmes in Castleford and the surrounding area.
The Trust offers a range of diverse community projects, engaging in excess of 20,000 young people on a regular basis, throughout the year.
The aim is to educate them and their families about healthy living & well-being. 
The Trust has strong relationships with over 100 schools and all community sports clubs in the region.  
It was formed in December 2007 - the charity number is 1121748.
Board of Trustees
Ian Garforth (Chair)
Jack Fulton
Richard Wright
Kevin Lloyd
Keith Parker
William Clift MBE JP
Sue Griffiths
Junior Associate Trustees
Connor Astbury 
Nikita Grace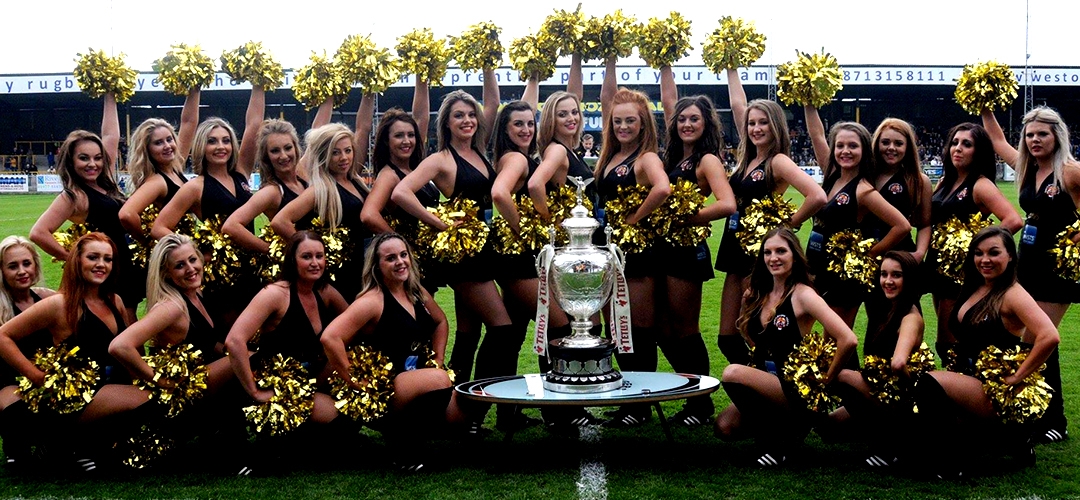 Dance Academy
The Castleford Tigers Dance Academy
The Castleford Tigers Dance Academy has grown from strength-to-strength and become one of the best in Super League.
The dancers perform high quality shows for every first team encounter at The Mend-A-Hose Jungle, as well as official club Roadshows and major events.
The Academy is split into a number of levels to represent individual standards, with the most senior division called The Claws.
They train every Wednesday evening at The Mend-A-Hose Jungle, with all levels of experience and ability welcome. The sessions are open to girls and boys from 4 to 16 years old.
To find out more or to join, simply call Dance Development Officer, Michaela Anderson on 07812 664092 or email michaela@castigers.com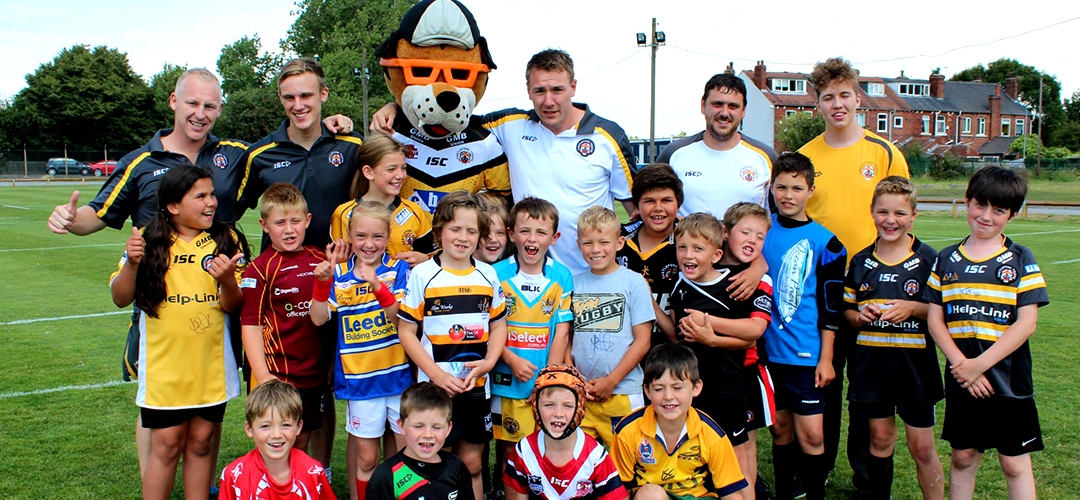 Matchday Camp
The Tigers match day experience
A small number of places remain for local junior clubs to benefit from the hugely popular Tigers match day experience.
Junior teams taking part have been enjoying:
• Q&A sessions with First Team players
• Complimentary Dinner
• Mini Match before kick off
• Participation in the guard of honor as the teams enter the field
• Half Time Game.
The club has received fantastic feedback from clubs who have taken part in the match day experience so far this season.
Teams interested should contact Tim Rumford, Community Trust Manager on 01977 552 674 - timrumford@castigers.com
Testimonials
I just wanted to drop you a quick line to thank you and all the staff we met yesterday. We were made to feel very welcome and all the staff in and around the ground were very approachable and helpful. The day itself was really well organised, with a fabulous itinerary. The boys and their families really enjoyed the action packed day - it was by far the best event (courtesy of any SL club) that we have attended to date. 

Thanks
Tracy & all at Thatto Heath Crusaders U9's.

I just wanted to thank you and your colleagues for the hospitality shown to Hull Wyke players & parents at our visit to the Probiz Coliseum. I know It will be a day for all the team to remember. Can you please pass on our thanks from all the players, parents & coaches at Hull Wyke to all of the staff at Castleford Tigers. If you ever require teams to attend matches in the future we would definitely take you up on another offer.
Phil Clarke, Hull Wyke
I would like to take this opportunity to thank the community team and the coaches for a most enjoyable evening last Friday. From the start on the pitch with Keith the team enjoyed the session and it gave me the chance as a coach to listen and observe someone else in action. The two academy lads were a credit to the club and were more than able to answer the questions put to them and they answered them at a level the lads could understand. The food in the marquee then rounded off a great session.

The half time presentation I think will stay in the memory of the lads for a long time not for being on the Castleford Pitch, not for being so close to the teams on their return for the second half and not for meeting two super league players. But for being able to stand with the cheer leaders I have not seen 19 players stand with such wide smiles as theirs.

Once again on behalf of the Players, Coaches and Parents of Garforth Tigers Under 12s may I thank you all for an enjoyable evening.

Regards

Colin Horner
Under 12s Coach & Club Secretary.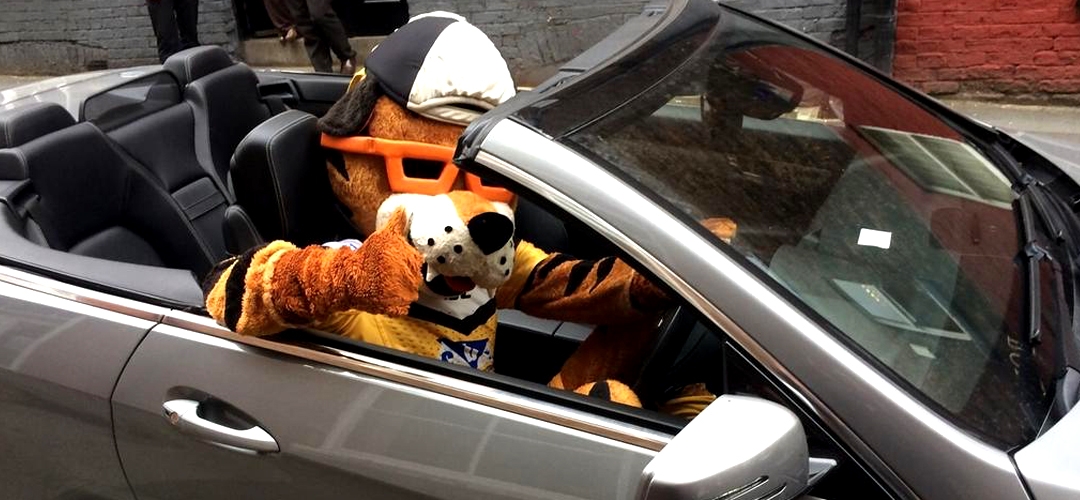 Mascot Request
JT and Tigerman requests
Castleford Tigers' mascots 'JT' and 'Tiger Man' are available to make a number of appearances in Castleford and the surrounding areas.
'JT' or 'Tiger Man' are often available to make appearances on behalf of schools, non-profit making organisations and community events (depending on availability).
Each appearance will last a maximum of one hour. Due to high levels of demand, external organisations will be limited to one appearance per calendar year
Contact Us
Our very own JT is now available to hire to help make your childs birthday extra special.
Please contact Sara on 07872 572032 for more information or email sara@castigers.com
Download Form
To download the form click here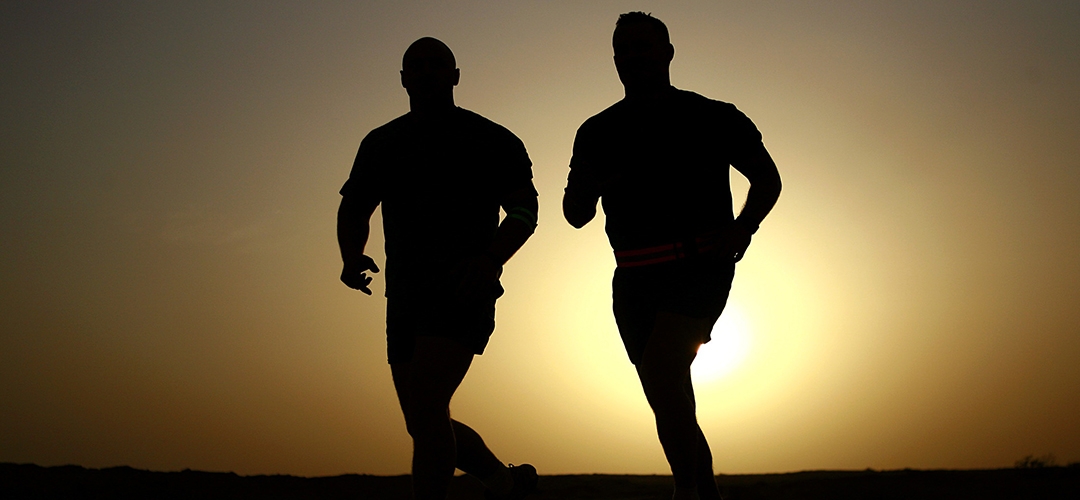 Coming Soon
After school fun...
Rugby, dance and multi sport lunch time and after school clubs are held at various venues across the district providing positive use of extra curricular time for hundreds of pupils.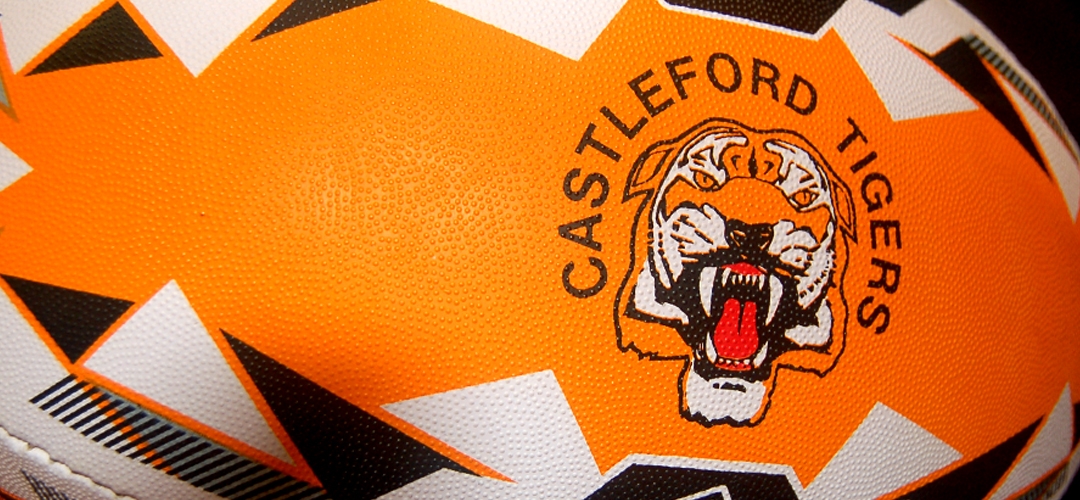 Get Started
Get Involved
Rugby League is an inclusive sport. It's exciting, fast-paced and easy to understand.
The Castleford region has a number of high quality community clubs for both boys and girls.
We recommend you get involved with one of our Partnership Clubs at an early age and start playing, supporting or just helping out as a volunteer.
To find out more visit the pages in this section on the left menu bar.
Why Should I Play?
It's fun.
It's an exciting fast team game that everybody can play.
You'll make new friends.
Playing will help to make you fit and healthy.
It'll help you develop leadership skills, confidence and self esteem.
How Do I Find A Club?
The Castleford Tigers website has a page in this section called Choose A Club.
Enter this section and you will find information about all community clubs in the region and surrounding areas. We recommend you choose the club closest to you to start with, ring the club to see if they run a team at your level andn give it a go.
Only then, will you know if that club is the right one for you and, if not, there are plenty more in the region for you to try as well.
Once you attend your training session - if you like it then:
Complete a registration form and get it signed by your parent or guardian. The club can give you a leaflet for your parent or guardian to tell them more about rugby league.
Your parent or guardian will also have to complete a form with emergency contact numbers and other details.
Provide two photos for your ID card which needs to be shown at every game.
What Equipment Do I Need?
Your club will provide playing kit for matches but its worth having comfortable sports wear and a rugby league shirt for training. Shirts need to take lots of tugging and pulling.
Take a drink to training sessions to keep you well hydrated.
You should get a gum shield either fitted by your dentist or a 'boil in the bag' variety that you can make soft and put in your mouth to mould to the shape of your upper teeth.
Boots are very similar to football boots and many young people prefer to platy in football boots - rugby boots give more support to your ankle.
Some players wear head guards and/or upper body protection - it's important that these fit properly. Remember wearing a guard or protection doesn't mean you are invincible!
What Happens At Clubs?
Most clubs run teams at several different age groups.
Teams usually train once or twice a week and play a game at weekends either in a League or Cup game or perhaps a friendly or a festival.
Many clubs also run social events for their young players such as Christmas parties or end of season trips.
In some areas younger age groups only play during the summer months.
Some clubs run touch, tag or wheelchair rugby league.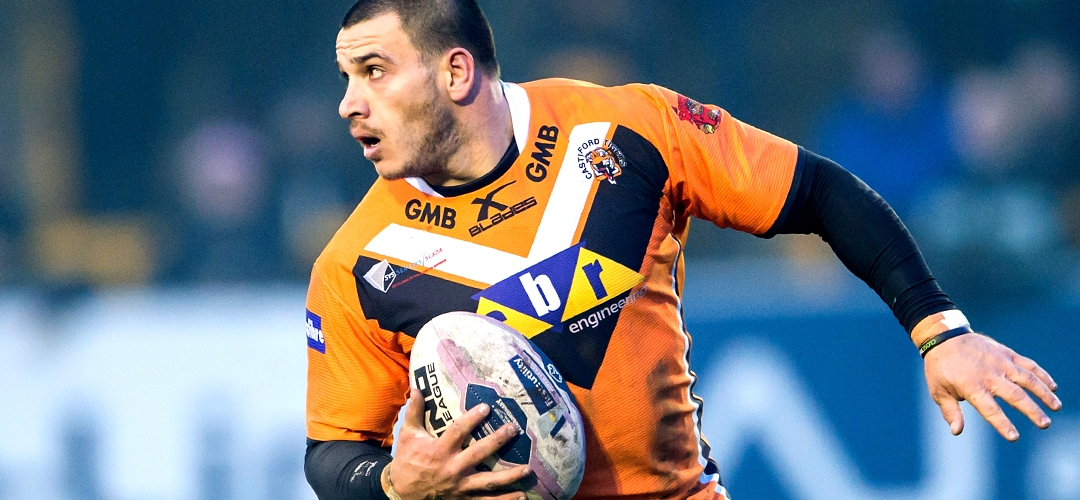 Guide to the Game
Rules to the game...
The simple aim of Rugby League is to score more points than your opponents.
A Rugby League match lasts for 80 minutes (two 40 minute halves). 

Timekeepers monitor this and sound a siren or hooter as a signal to the ref when the game is over.

You score tries (worth four points) by touching the ball down over your opponent's try line. You can convert that to six by kicking a goal. 

The other means of scoring are a penalty goal (also worth two points) and a drop goal (worth one point). 

There are two teams of 13 players with four reserves on the interchange bench. 

Each team can make a maximum of 12 changes involving any combination of players. 

Rugby League players have to be multi-skilled but some players do focus on roles within their teams including carrying the ball into the opposition line (forwards), attacking on the fringes (backs) and distributing the ball (hooker and half backs).

All players work together in their team's defensive formation. The ball has to be passed backwards. It can be passed as many times as you like until a player is tackled in possession.

Each team has the ball for six plays (or tackles).

After a tackle, the ball carrier plays the ball back along the ground to a receiver standing behind directly behind them. After the six plays are completed the team in possession must handover the ball to the opposition. Most teams elect to kick at this point in order to gain as much ground as possible. 

Six players form a Rugby League scrum. They are a means of re-starting the game and create a good opportunity to attack. Scrums are awarded for knock-ons (losing the ball forward) or forward passes.
You are offside in Rugby League if you are within the gap maintained between the attacking and defensive sides by the referee or if you interfere with play after being in front of a team mate when they have kicked the ball in open play.
A 40-20 kick is when a player kicks the ball behind his own 40 metre line and it bounces into touch within the opposition's 20 metre line. If this happens the side that kicked the ball get the advantage of putting the ball into the resulting scrum.
A goal line drop out is taken from under your own posts if you have been forced to touch the ball down in your own in-goal area or put the ball out of play in this area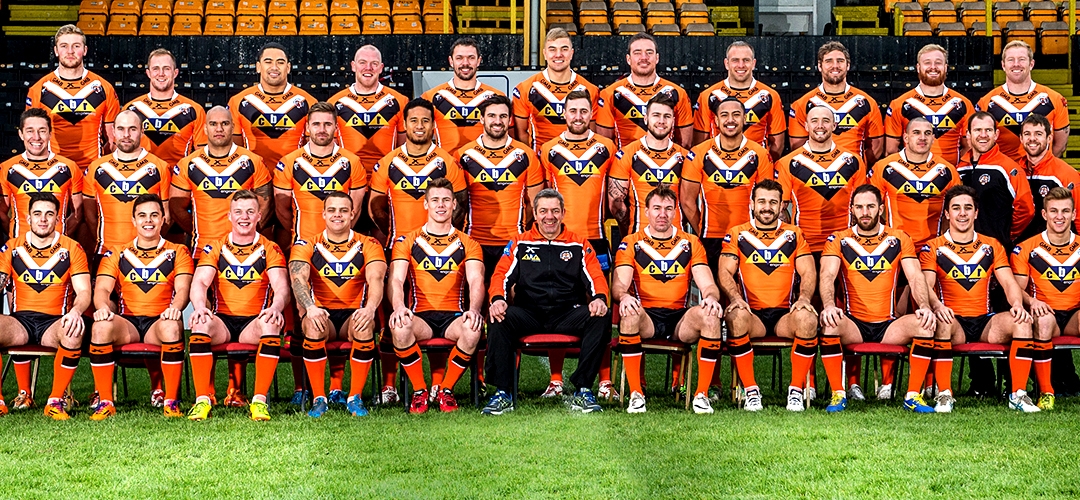 Understanding Positions
Full-Back (1)
A full-back is often the most complete player on the team. The full-back is usually the last line of defence and often the first player making the break in attack. They need the safest hands in the team.

They are responsible for catching the opposition's high and testing kicks in attack. A full-back can suddenly turn defence into attack, make important last-ditch tackles and make the extra man in attack.
Wing (2 & 5)
Speed is what the winger is all about - and you need plenty of it. But to be a truly dependable winger, you need to pick up those difficult passes in tight spaces.

So as well as the speed of a sprinter, you need hands like glue - the ball needs to stick to you every time you get it.
But don't think you're only responsibility is in attack. Often the winger can be the last line of defence, so you need to be able to make those important tackles when they count.
Centre (3 & 4)
The centre is always in the thick of things, whether in attack or defence. They should be comfortable creating space for wingers as well as making that last-ditch tackle. Centres can expect to do plenty of running up and down the pitch.
Stand-Off (6)
The stand-off is the brains of the team - the player who makes the important decisions in attacks. A brilliant stand-off has the kicking skills of an international footballer. Whether it be a place kick, a drop kick or just a plain old punt, the stand-off needs to make every kick count.

They also need to be as good a passer as their half-back partner, the scrum-half. They also have to make the big tackles under pressure when it counts.
Scrum-Half (7)
The scrum-half is the link between the forwards and the backs. They can expect to make plenty of passes to team-mates.

Scrum-halfs need to have the safest pair of hands on the team - as well as a brilliant rugby league brain. They are the player who makes the important passes, and need to make the right pass at the right time. The scrum-half is the player who feeds the ball into the scrum.
Prop Forward (8 & 10)
Front row forwards must enjoy bashing their way through tackles and making big tackles when they count.

They are also the first line in the scrum, so can expect plenty of tussles and battles with their opposite number. As always, they need excellent ball handling skills and a good rugby league brain.
Hooker (9)
The hooker probably makes more contact with the ball than any other player on the field. They often are the players who act as the dummy half after a play the ball, swinging the passes out or breaking down the opposition's defence.

As the centre of the scrum, the hooker is the player whose job it is to win the ball from the scrum-half's feed. Then, on top of that, they are expected to make plenty of tackles when they matter.
Second Row (11 & 12)
Like the prop forwards, the second rows get stuck in at the deep end. Making tackles and breaking down the opposition's defence are two things every second rower loves doing.

On top of that, they are also an important part of the scrum, providing the power behind the front row. As always, a good pair of hands and a good engine are required to be a quality second row.
Loose Forward (13)
The loose forward will always be found in the thick of the action. It is a job that requires plenty of running, so they need to be super fit.

Not only that, loose forwards have to have excellent handling skills and a defence as tough as iron. They will generally top the tackle count at the end of the game. And as the last man in the scrum, it is the responsibility of the loose forward to make sure the ball is available for the scrum-half.
Interchange (14, 15, 16, 17)
If a player is injured or just not playing well enough, they can be replaced by a substitute, called an interchange.

Each team has four interchange replacements to choose from and can they come on at anytime during the game. Most interchanges are tactical, but they can also come on for any player who has been sent to the blood bin with an injury. But the interchange cannot replace any player who has been sent to the sin-bin.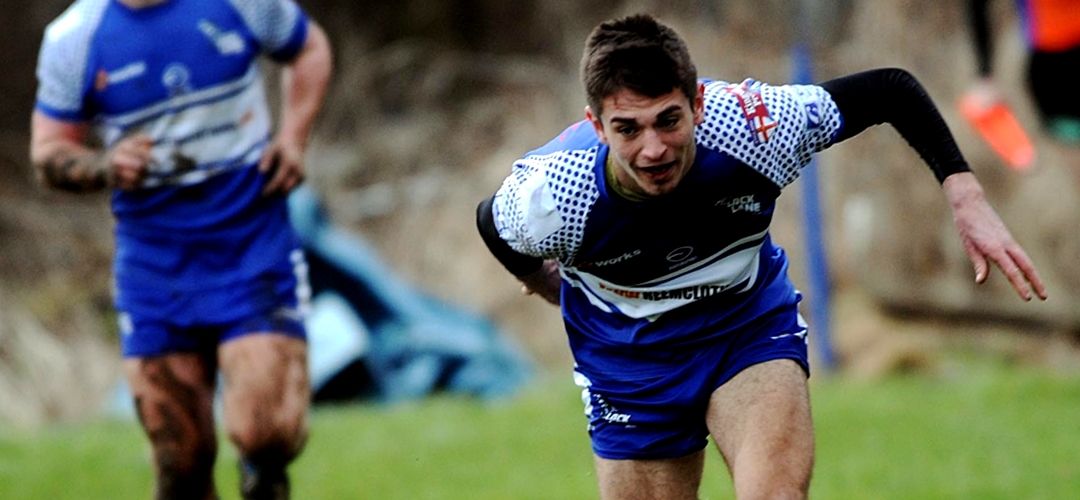 Choose a Club
Ackworth Jaguars ARLFC
Address: Carr Bridge Playing Fields, Barnsley Road, Ackworth, Pontefract, WF7 7NB
Contact:
Telephone:
Email:
Website:
Allerton Bywater ARLFC
Address: Ninevah Lane, Allerton Bywater, Castleford, WF10 2EW
Contact:
Telephone: 0113 282 7219
Email:
Website:
Brotherton ARLFC
Address: Byram Park Social Club, Kirkthorne Wood, Knottingley, Byram, WF11 9DX
Contact:
Telephone:
Email:
Website:
Castleford Lock Lane ARLFC
Castleford Panthers ARLFC
Address: Three Lane Ends, Raglan Close, Methley Road, Castleford, WF10 1PL
Contact: David Holland (Junior and Youth Secretary)
Telephone: 01977 513305
Crofton Cougars ARLFC
Address: Middle Lane, New Croften, Wakefield, WF4 1LB
Contact:
Telephone:
Email:
Website:
Cutsyke Raiders ARLFC
Address: Cutsyke WMC, Aketon Road, Cutsyke, Castleford, WF10 5HZ
Contact:
Telephone:
Email:
Website:
Eastmoor Dragons ARLFC
Address: King George V Playing Fields, Woodhouse Road, Eastmoor, Wakefield, WF1 4RD
Contact:
Telephone:
Email:
Website:
Featherstone Lions ARLFC
Address: The Mill Pond Stadium, Wakefield Road, Featherstone, WF7 5HL
Contact:
Telephone:
Email:
Website:
Fryston ARLFC
Address: Ferry Fryston, Askham Road, Castleford, WF10 2NY
Contact:
Telephone:
Email:
Website:
Garforth Tigers
Address: Glebelands, Ninelands Lane, Garforth, Leeds, LS25 1NT
Contact:
Telephone:
Email:
Website:
Knottingley Rockware Stolze ARLFC
Kippax Welfare RLFC
Address: Long Dyke Lane, Kippax, Leeds, LS25 7BP
Contact: Judy Dean
Telephone: 07785 175 393
Email: judysowls@aol.com
Methley Royals ARLFC
Address: Royal Oak Public House, Leeds Road, Methley, LS26 9ER
Contact:
Telephone:
Email:
Website:
Methley Warriors ARLFC
Address: Pinfold Lane Rugby Fields, Methley, Leeds, LS26 9AA
Contact: Deborah Robbins (Club Secretary)
Telephone: 07743023666
Normanton Knights ARLFC
Address: Queen Elizabeth Drive, Normanton, WF6 1DT
Contact:
Telephone:
Email:
Website:
Oulton Raiders ARLFC
Address: Oulton & Woodlesford Sport & Social Club, Oulton Sports Pavilion, Oulton Green, Leeds, LS26 8EL
Contact: John Readman (Risk Management Officer)
Telephone: 01132 822356
Email: John.readman@ars.aon.co.uk
Website: www.oultonraiders.com
Sharlston Rovers ARLFC
Address: GH Green Memorial Fields, Weeland Road, Sharlston, Wakefield, WF4 1DD
Contact:
Telephone:
Email:
Website:
Sherburn Bears ARLFC
Smawthorne Panthers ARLFC
Address: Willowbridge Lane, Whitwood, Castleford, WF10 5NW
Contact:
Telephone:
Email:
Website:
Stanley Rangers ARLFC
Address: Stanley Sports & Social Club, Lee Moor Road, Stanley, Wakefield, WF3 4EP
Contact:
Telephone:
Email:
Website: www.stanleyrangers.org.uk
Townville Tigers ARLFC
Address: Townville Recreation and Sports Club, Poplar Avenue, Townville, Castleford, WF10 3QF
Contact:
Telephone:
Email:
Website: www.townvilletigers.co.uk